At Gigantic Garage Door Parts, we hope to be the online garage door parts store that you tell your friends and family about. We work hard to deliver quality and made-in-the USA garage door parts, tools, and supplies to customers all over the United States. Our family-owned business is located in St. Clair Shores Michigan. When you make an order with us, you will know that your parts came directly from our American warehouse. We sell garage door parts at wholesale prices to the public and businesses.
Garage door parts and repairs are our only business. We know that sets us light years ahead of any of our online competition because we actually stock or produce the parts we sell and understand all of the components that go into functioning doors. We also only offer quality and made-in-America inventory and pride ourselves on providing excellent service, customer education.
Make your order with confidence. To order the parts and supplies that you need to fix or maintain your residential or commercial garage door, you can begin shopping in our online store right away. If you make an order, we will almost always ship it out within one day from our warehouse. If you have any questions about your order, before or after you make a purchase, we welcome your phone calls or chat via our online.
The Best Inventory and Customer Service in the Business
We stock thousands of garage door parts, tools, and supplies. We have the expertise to carefully select quality inventory and negotiate prices with manufacturers. That's how we can ship fast, sell the best parts.. We'll work with you to order the right parts. However, if you happen to make a mistake, we'll also work with you to make it right! We want to help you repair and maintain your garage doors and garage door openers.
If you can't find the residential or commercial garage door part you need, just ask. In some cases, we produce our own parts or make custom orders. In those cases, the order may take a bit longer to ship. However, you can also rely upon us to provide you with the rare or custom part that you might need, and we'll communicate with you during every step of the process.
Shop Online with Confidence at Gigantic Garage Door Parts Online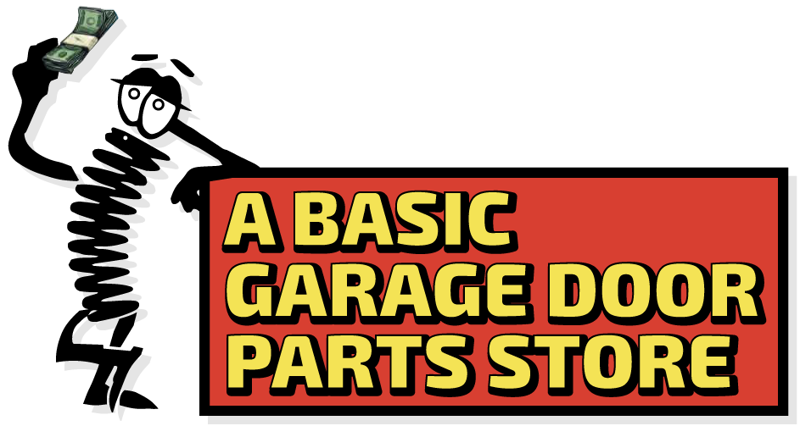 There is no reason to take chances when you shop online for garage door parts. We want to help you save money. We know the best way to do that is to offer you reliable services, and quality parts. We also go the extra mile by providing the absolute best customer service.
We run a family-owned and American business right here in St. Clair Shores Michigan. We ship quickly all over the United States. Start by shopping for the garage door supplies that you need in our online store. We welcome your feedback and questions by phone or online.
Thank-You for taking the time to read for the whole Gigantic Parts Store Family.